Verizon
A New Customer Experience
Conducting research, building experiences and transforming the purchase experience for prospect customers on Verizon Wireless.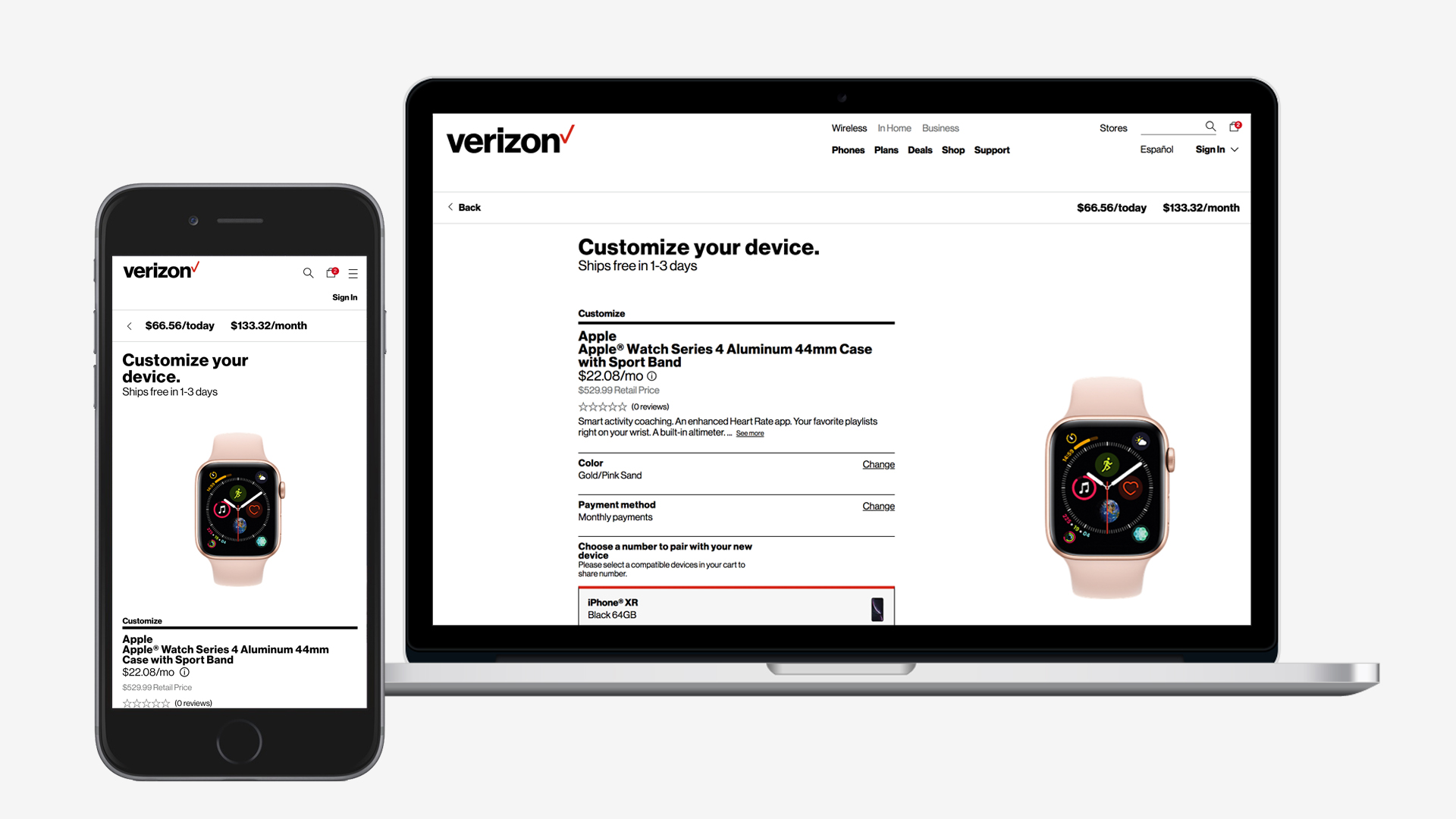 My Role
Product Designer
Task
Research, Audit, Gap Analysis, Design, Prototype, Test, Wireframe, UX, Visual Design
Responsibilities
Research best in class buying experiences
Audit current Verizon Wireless purchase flow
Create concepts
Create test plans and prototypes
Analyzed results
Design final screens for the platform interface
Handoff and work with developers
Conducted Visual Quality Assurance
Overview
As a product designer at Verizon's Customer Experience team, I was responsible for helping design and deliver experiences for prospect customers going through a new purchase flow, a combination of device and plan, and checkout. Our experiences were throttled to 10% of new unique visitors to the customer facing verizonwireless.com.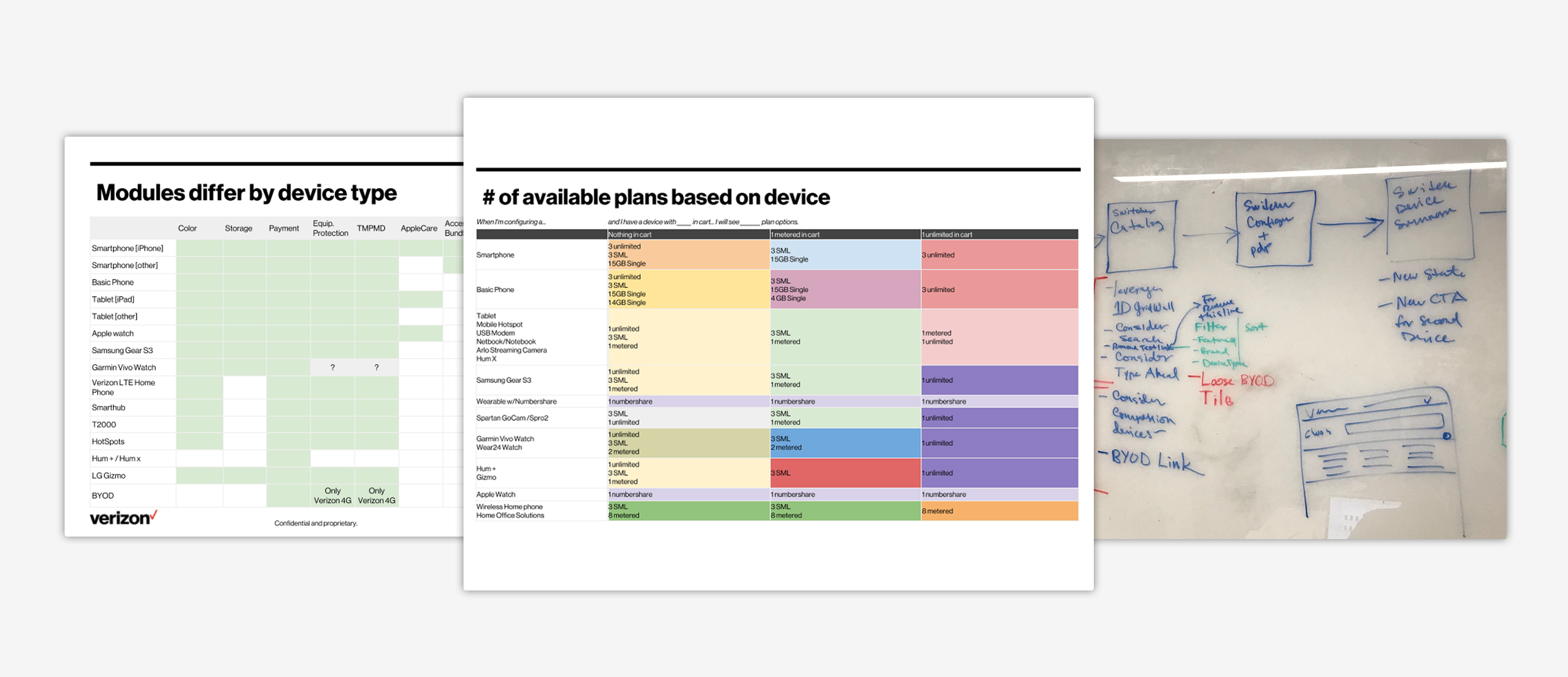 Our design team, made up of two designers and a content strategist, worked closely with business partners, stakeholders, consumer marketing insights and development teams on a daily basis to produce vetted and tested solutions.

We design the experience for future Verizon customers. This means all entry points, all devices types, all plans, from device configuration and plan selection into cart and checkout.

A typical project would start with requirements for an experience or functionality based on a roadmap maintained by our digital operations team. Once requirements are reviewed by us, the design team, we then reach out to business partners and stakeholders with questions and to get a sense of the mission of the project. At this point the development team has accepted the requirements.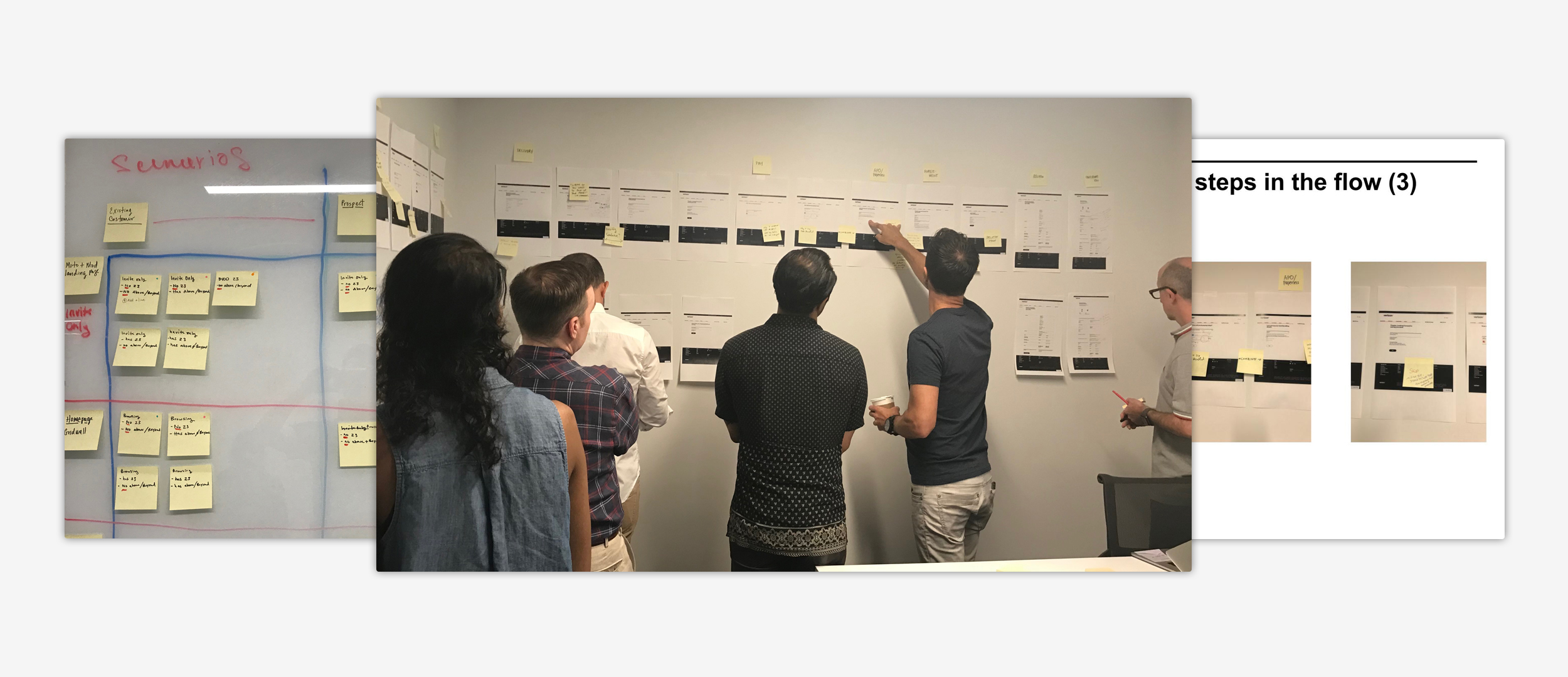 After speaking to stakeholders and business partners we split up tasks of research and discovery, gap analysis, userflows and wires. We then prepare a test brief to hand off to our consumer marketing insights team and work with them to build our test. For our user test readout we have stakeholders sit in the meeting so they understand our decisions and make them a part of that decision making process.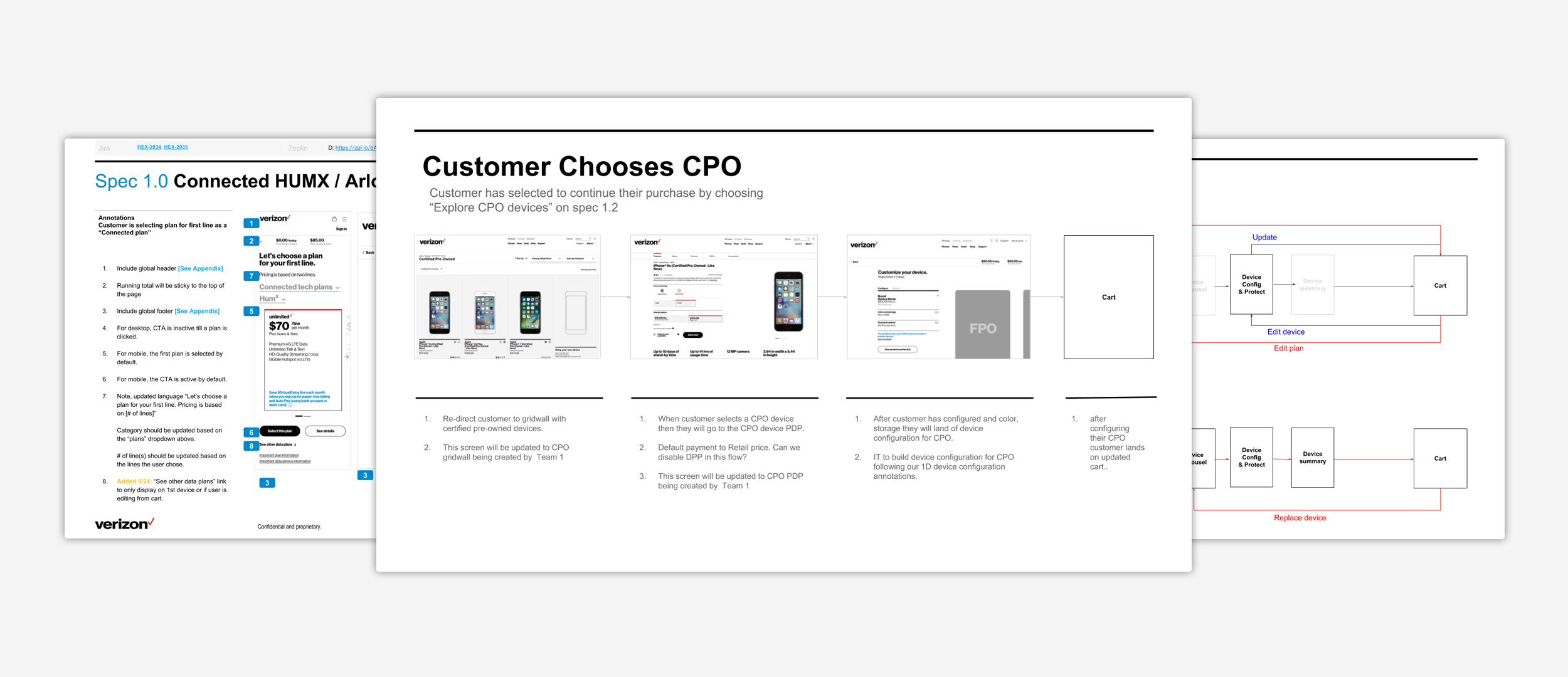 For delivery we breakout our projects into 3 phases, mvp, transformation, and enhancements. This allows us to deliver designs quickly and learn from real customers in real time. We deliver fully annotated documents and prototypes for our developers. After the developer's push code into the QA environment then we go in and and do Visual QA for all of our projects. In one Sprint (around 4 weeks) we deliver 4–8 seperate experience at different phases.