Aprendi Con Javi
Journey to a Product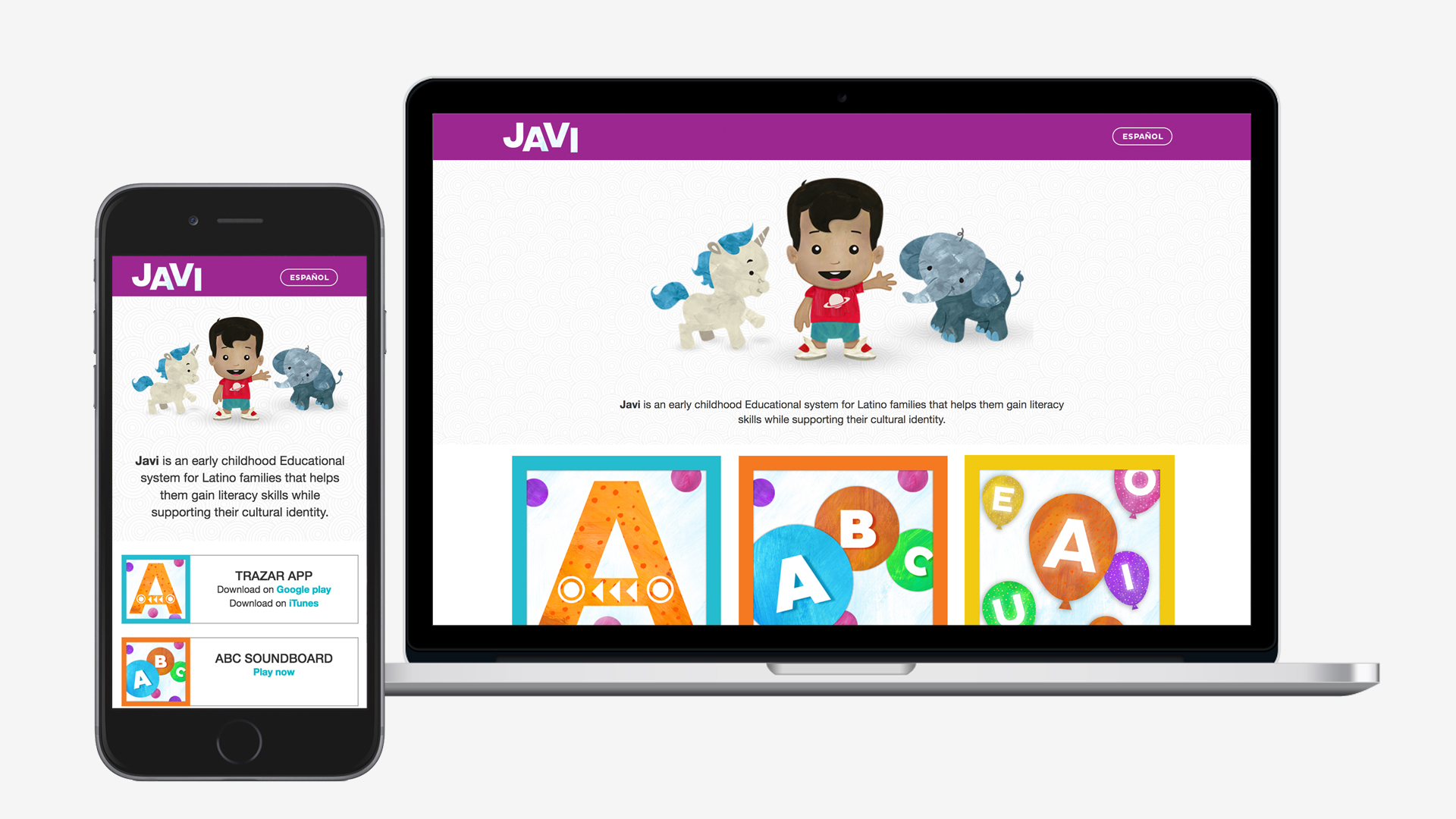 My Role
Founder and Product Designer
Task
Research, Product Design, Pitch, Ideate, Lead Team, Manage Team
Overview
After developing my product
¡Leí Leí!
at SVA, I stepped into the real world with the same mission to help my community. I gathered a team of designers, engineers, and producers and began to set forth in motion the craziest roller coster ride of my life.
Kickstarter
Right after school ended I built a team and together we built and ran a Kickstarter campaign to raise money to build an MVP. I wrote and built our Kickstarter page, created and updated our Instagram and Facebook pages, and sent email updates. We did not reach our goal but hey $6K is not bad for a my first Kickstarter campaign.
User Testing
While running the Kickstarter campaign we also built a small prototype to test with children and parents. For this round we wanted to see parents and children's reaction to the character and the concept and less on usability. The reactions were amazing and the children wanted to keep playing with Javi.
Presentations
I was invited to pitch my product for Google and Latism's Latinos 2 Tech Conference as well as present at the Ed Lab at Columbia University's Teacher's College. Both very different events, with different time lengths and audiences. Both great exercise for me to stand in front of large audiences and become more comfortable presenting.
Launch of Demo App
After doing all the leg work with a failed kickstart campaign, failure to get funds through competitions or grants, I decide that I had enough money saved up to build a proof of concept in the form of an app. I would say in roughly 3-4 months I design and built a prototype, hired an game developer, and launched the app into the iTunes store and android store. It was an amazing feeling to see parents and children download and use my app.
Google's 30 Weeks Incubator
I was 1 of 16 hand picked designers at
30 Weeks
. 30 Weeks is a founders program that transforms designers into founders who are equipped with the entrepreneurial skills, knowledge and tech know-how to create products and start impactful companies.
Outcome
As they say, it's about the journey not the destination. I learned so much through the process of trying to launch my product. Above is a video that I kept coming back to every time I felt like I was loosing my path. I came back to reason for my vision, to give people at a disadvantage an opportunity, like I was given. Not only did I gain an invaluable experience I was also able to see the range of my capabilities and add new ones. I ultimately decided to stop building Javi because of the cost of living in NYC, having a reality check at 30 Weeks, and overall emotionally exhausted. It was an amazing experience and no, I have not completely closed the door on Aprendí con Javi.